Sold by Will Beecher call/text 505-918-5730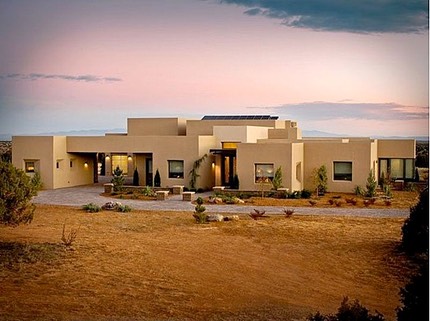 HGTV Dream Home 2010 Giveaway in New Mexico at San Pedro Overlook
New Mexico hosted HGTV's 14th annual Dream Home location.  There was fierce competition for the location selection; nationally and locally.  They ended up selecting one of New Mexico's most enchanting areas: Sandia Park, NM.  Centrally located between two big happening cities: Albuquerque and Santa Fe.  The astounding views in this area will truly take your breath away.
The builder for the HGTV Dream Home is local resident Mark Roccaforte of Allied Homes, Santa Fe.  His work has been seen in several regional upscale communities such as Las Campanas in Santa Fe.
We have some great links on the HGTV dream home which will be hosted at our featured community:  San Pedro Overlook.  We are proud to announce that our broker, Will Beecher, worked behind the scenes with Jack Thomasson since 2008 to get the  HGTV Dream Home 2010 location to San Pedro Overlook (SPO).  
**Please note that SPO is a secured gated community, please Contact Us for a private showing of the property.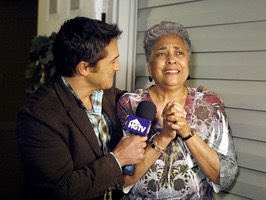 Want to be neighbors with the HGTV dream Home?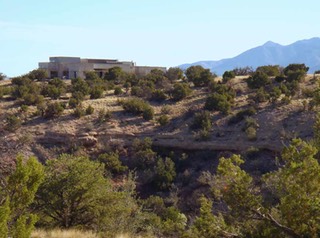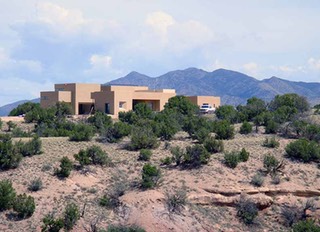 October 7, 2009:
They are moving along fast with landscaping and stone work...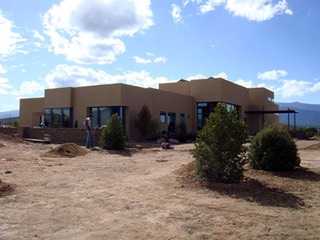 Beautiful stone pavers for the long driveway...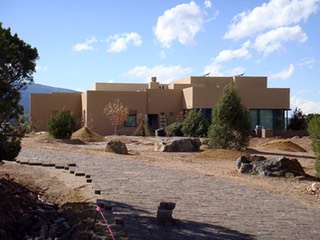 It is now finished as of 10/25/2009...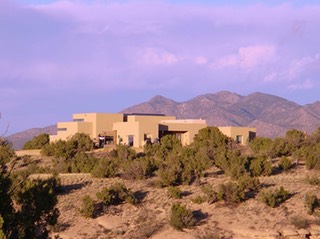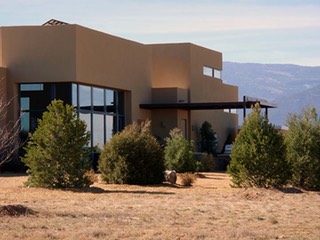 Welcome Home     Communities       San Pedro Creek      San Pedro Overlook     Maps

FOR SALE Properties     Local Information     Area Information     Gallery     Contact Us